Welcome to the ROBLOX Vehicle Tycoon Wiki!
Basic Rules
Our rules are very importing to our community/wiki. In order to understand what and what not to do please read our guidelines before starting.
[ Link101 ]
Information about Vehicle Tycoon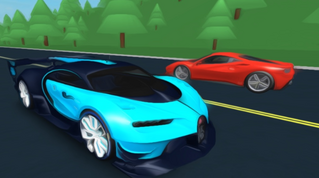 Vehicle Tycoon is a ROBLOX game created by the user,"
liteImpulse
." The game was created and released around June of 2018. You can collect over 40 unique cars ranging from a pile of garbage to full on beauty of speed. You start out with a blank base plate of your dealership and start buying cars and driving them for money to buy the next set of cars. You may also upgrade your car stats as a way to gain more money and help your car drive and accelerate faster! This game is still relatively new into the public eye of popularity so updates are still being worked on and released.
List of cars in-game w/ pictures.
NOTE: THESE ARE IN-GAME CARS THAT CAN BE PURCHASED WITH OR WITHOUT THE GAME PASSES.
Click me to go to the cars category and explore everything you can spend your self-earned cash on!
Click me to see special cars that require Robux to get!
Need help building out this community?
Codes
Codes are posted on liteImpulse's twitter.
List Of Codes
SCHOOL [$1,250]
DOUBLE [$2,500]